During our time in Nicaragua we had the great fortune to come across two great Salsa spots in two different cities. The first salsa spot that we found was a bit by chance and research. Before coming to Leon, I had done a quick google search to see if any blogs mentioned anything in the area and I came across one post that mentioned a location called La Olla Quemada; however after hoping for a legit salsa place in Antigua and being a little disappointed, I was a bit weary if this place would be worth our time.
We arrived in Leon on a Thursday and after we dropped our bags off at the hostel and begin walking around town in search of dinner, we saw a sign that said there was salsa every Wednesdays. Now, as we are getting used to this backpacking lifestyle, we tend to forget what day of the week it is. No joke. When you have no responsibilities and no job to make sure you attend, the days of the week tend to blend together. So, as we saw this sign we were very excited because we legit thought it was Wednesday. We made our way to the location to scope it out before we committed to it later in the night to only find out it was the night before. Whomp Whomp Whomp. We walked around a bit and ended up talking to a waiter outside of a restaurant and asked if he knew of any salsa places. He said the only place to salsa is La Olla Quemada, which happens on Thursday.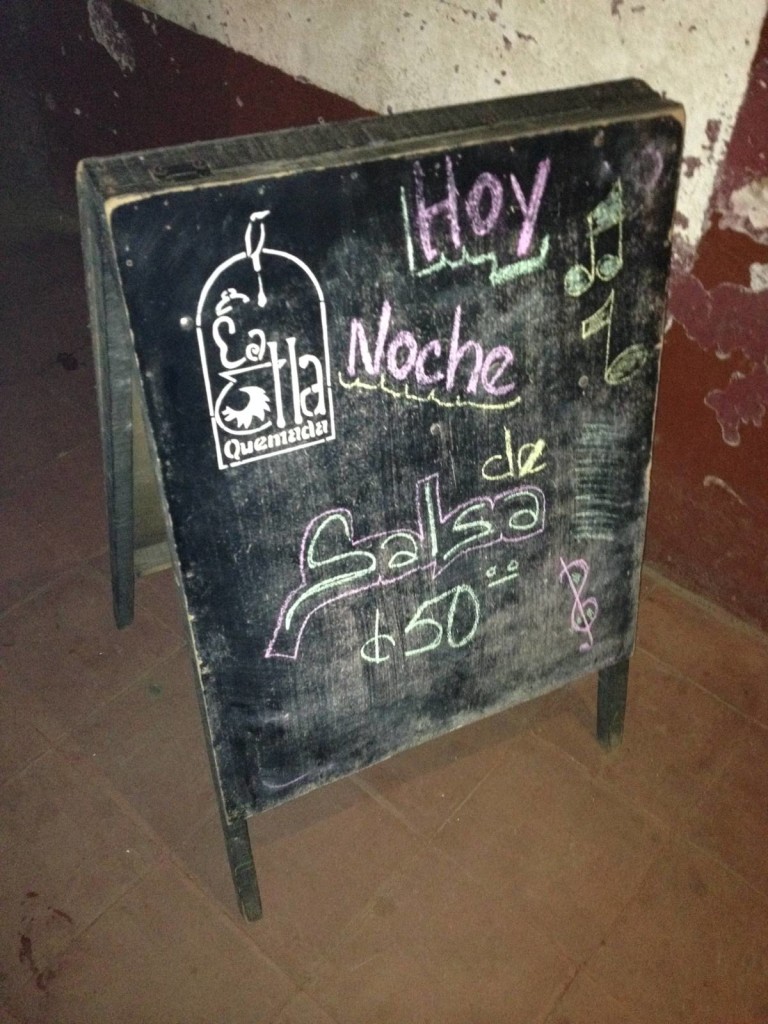 We arrived at La Olla Quemada, paid our 50 cordobas ($1.75) entrance fee, and headed to the bar for a drink. The dance floor was already packed and the music was good, very good. We sipped our drinks (mojitos because it was so hot) and watched the dance floor. The dancers here were good, and it was easy to spot those that were salseros because they were all wearing Salsa Nicaragua shirts. We learned later that the Nicaragua Salsa Congress was happening in a few weeks (Nov 13th-17th) in Managua and they were trying to promote it. We danced a lot, sipped mojitos, and chatted with the locals. This place gets very hot because it is small and Leon in it self is hot, so be prepared! Dancers- you can bring your heels or you can decide not to. I brought them, but  did not put them on once as the floor was too packed and I saw that no one else was wearing them. If you are a female dancer and you want to dance with one of the local good dancers, you will have to suck it up and ask one of them. I found that they are used to tourists that don't know how to dance so they did not dance with me until I asked one of them and they saw that I could actually dance (this happens a lot to us dancers though). Enjoy this place, its a gem in the hot city of Leon.
The second salsa spot that we were able to find is in Managua. We actually traveled to Managua from Leon for the sole reason of dancing at Fandango in Managua. I had heard from so many friends, locals, and guide books that this was the place to dance in Nicaragua- and they were right! We went there on a Thursday night and the entrance was free. We were lucky to actually have a large group that was with us this time, because our AirBnb host brought his gf, other renters, and his cousin to join us. When we arrived there were a good amount of people on the dance floor and a decent mix between travelers and locals. The DJ played a good mix of music with the majority being salsa with a few songs of bachata and merengue throw in as well.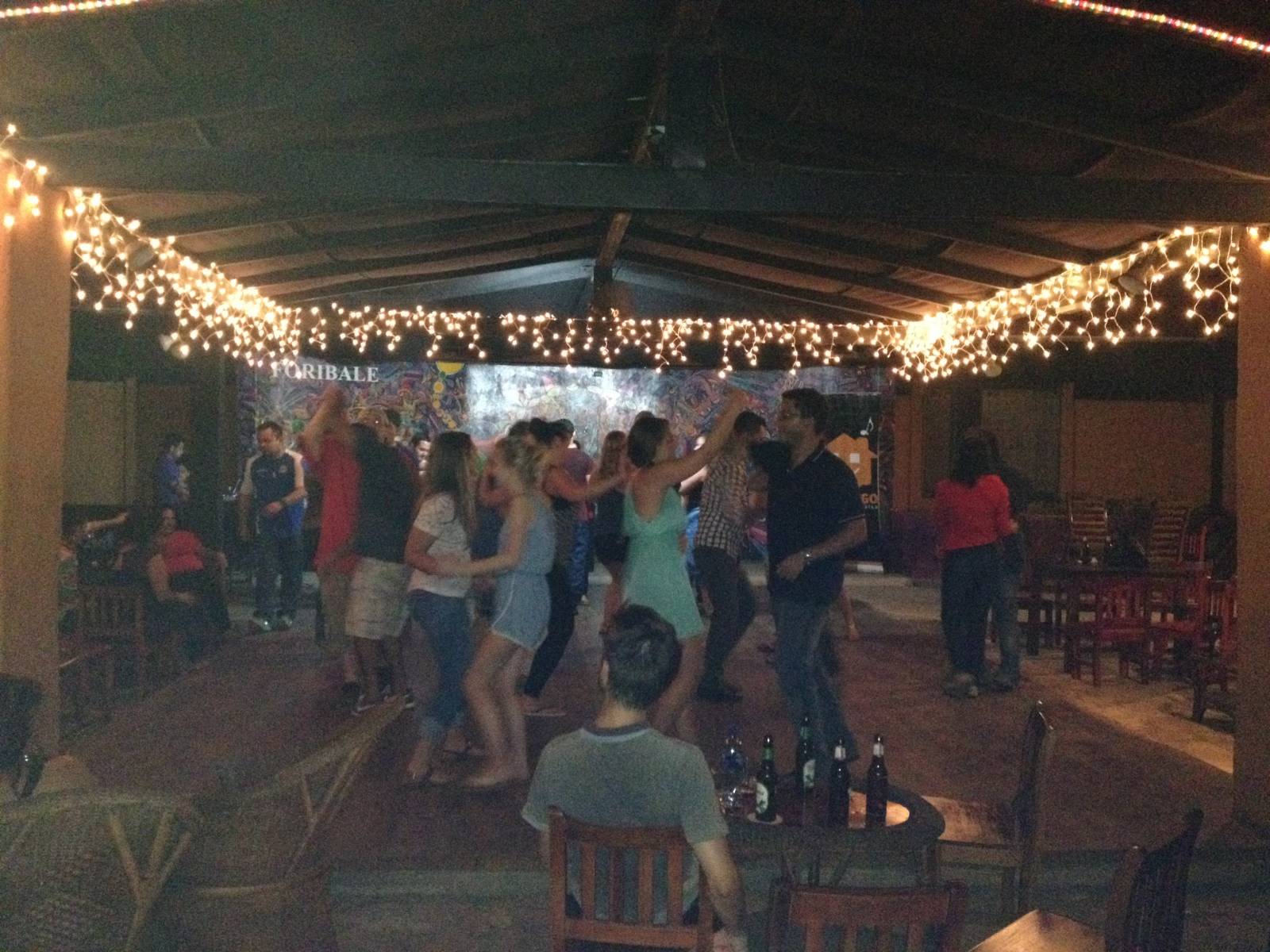 There were a mix of dancers at this location varying from those thatdanced soley when the DJ played salsa and a few tables that would only dance during a bachata song. I would say that there were more dancers present then there were individuals that didn't know how to dance. Since we were there on a Thursday it was a little quieter than it would be on a Friday or Saturday. Our Air Bnb host said that it gets very packed during the weekends. Dancers- go ahead and bring your shoes to this location because there is room to dance and show off your skills! I was happy that I brought mine.
Overall, dancing in Nicaragua was a real treat for us and the dancers were extremely nice and excited to dance with non-local dancers. If you are a dancer and traveling thru Nicaragua, you have to check out at least one of these two places; you will not be disappointed!