We arrived into Flores after about an 8 hour bus ride, which ended up being about 3 hours late to begin with (woohoo Spanish time!!). We checked into the hostel Los Amigos, which is one of the most popular hostels in Flores. In our opinion, and what we were looking for it was okay. Near
the end of our trip, we heard there were much cheaper hostels and which were less crowded; we paid 65QT per person for a basic dorm room (which equals no AC, fans, and 10 beds in one room). Los Amigos had a lot of young backpackers (18-24 y/o) and as a married couple, its sometimes hard to relate to an 18 year old.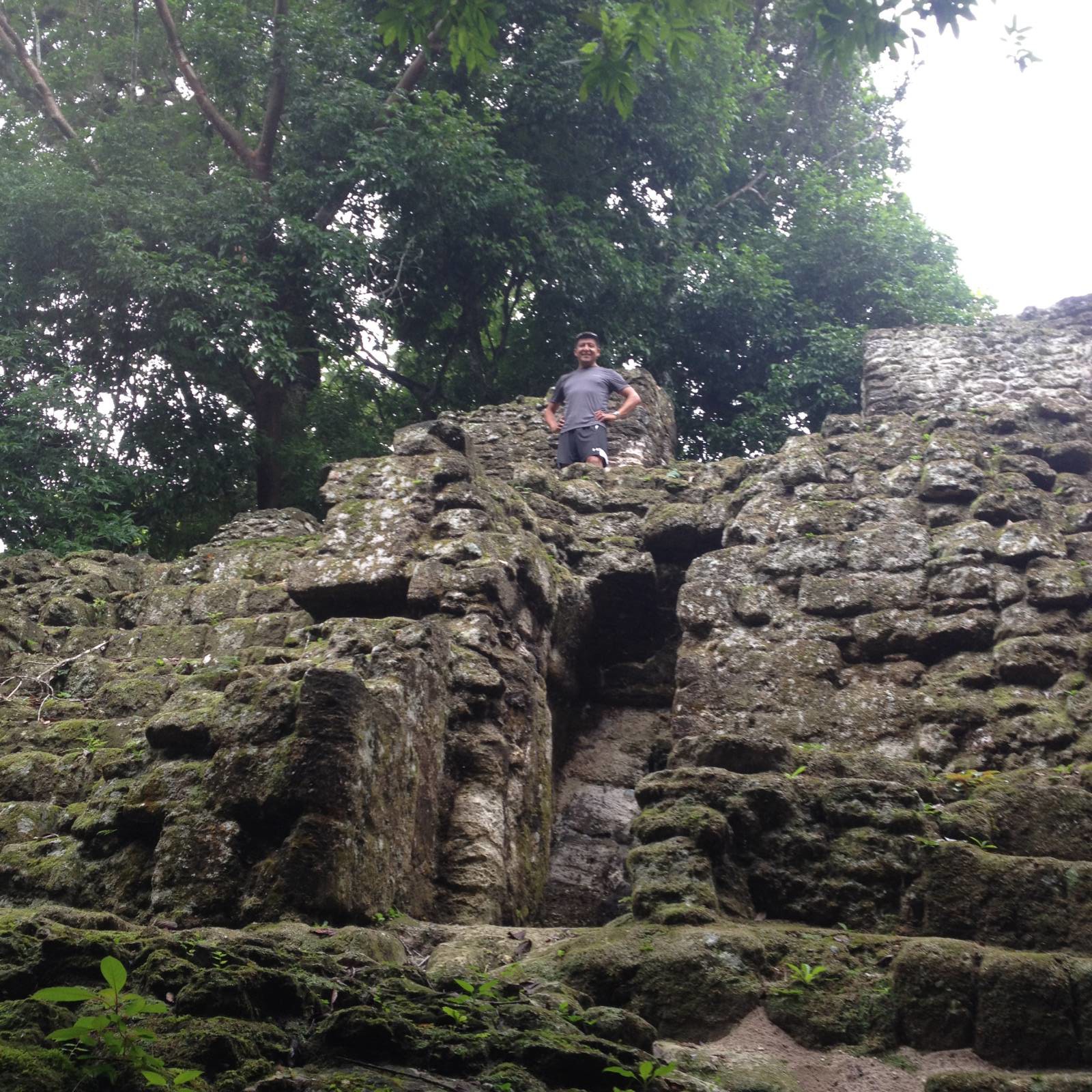 Flores is a decent sized town and will take you about 25 minutes to walk completely one circle around the entire island. Oscar and I were not the biggest fans of the place, due to the fact that it was such a tourist hotspot. We found the people to be a little aggressive and not as open as we have found in other places. Flores is beautiful, don't get me wrong, but we definitely would not include Flores on our top 10 favorite places to visit.
The main reason that most backpackers/tourists go to Flores is to see Tikal. Tikal is 575 square kilometers of ancient ruins hidden in the jungle of Guatemala. We visited the park on a Monday and woke up at 4:00am so that we would get there in time for the 6:00am park open time. We spent about 6 hours walking around the ruins and didn't even see the majority of it! Tikal is a beautiful place and it is amazing that there are  a lot of the ruins that have not even been excavated yet due to budget constraints. There was more than one occasion that we were walking around and would see a large hill and a sign next to it explaining that it was a temple that had yet to be excavated. It made me wonder how many hidden ruins there might be in all of central america that have yet to be discovered! We explored the park with a couple from Brazil who were about 6 month into their around the world trip and as semi-veterans on the road they gave us some tips that will help us out in the end!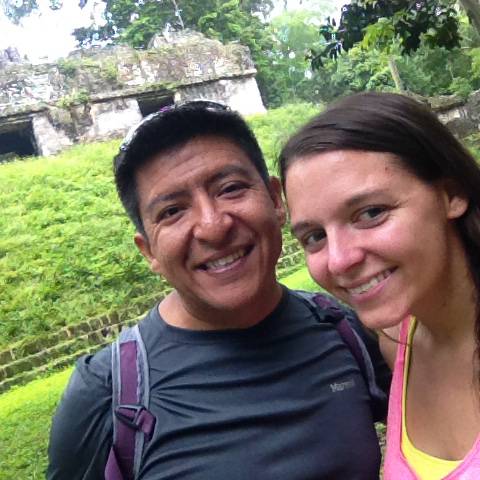 Tips for Flores/Tikal
The cheapest food that you can find in Flores is located near the bridge entrance to the island. There are about 4 or 5 restaurants/ food stands there that have cheap options for food that are large portions. For two nights straight, we went to a food stand that consisted of a woman cooking chicken on an open grill. This meal cost 25QT ($3.35) and consisted of a large piece of chicken, rice, beans, and salad and we were both full. There is also a small mexican restaurant if you continue along this road towards the hotels where there are burritos that are delicious and cost 10QT
If you plan on doing Tikal, I would recommend arriving at 6:00am so that you have more time to see the sites, it is not as hot, and there are less people. When we went we did not see another individual until 12:00pm when we were about to leave. I wouldalso recommend bringing lots of water, snacks, and bug spray (you will get eaten alive). We also did not use a guide and we found our way around. We got a map (bargained for it of course) and used that to find our way around. The museums are not included.
If you are planning to use any tour companies for transportation or tours, I would recommend going to several before choosing one. You can bargain and it helps to know the prices that others are offering. We bargained for transportation to Tikal from Flores and transportation to Semuc Champey from Flores. We got this deal for 125QT each and we met other individuals on our same bus that paid 200QT only for their ride to Semuc Champey from Flores. We used Onca Tours.
There is a grocery store across the bridge from Isla de Flores. If you are looking for cheap snacks, water, etc. I would recommend going there.